Stenson Sunesson Junior Challenge by Case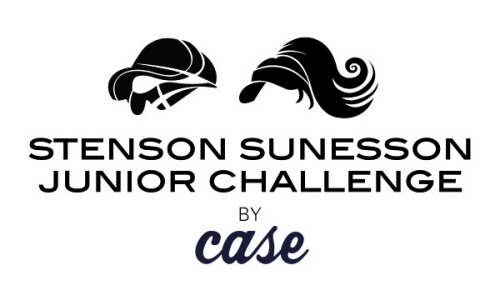 Henrik Stenson and Fanny Sunesson was a successful team on the golf course during many years. Now, the duo invites international junior players to their Stenson Sunesson Junior Challenge by Case 2019, a 54-hole tournament played over three days with a cut after 36 holes.
Place: Barsebäck Golf & Country Club
Date: July 2–4
What's in it for the winners
The winners of the two categories together with the two runner-ups, will qualify to the 2020 Major Champion Invitational in Orlando.
The Stenson Sunesson Junior Challenge by Case tournament is open for 108 players from all over the world, 48 girls and 60 boys, born 2001 to 2006. The field is divided into two categories, boys and girls, age 13–18.

The handicap limit for Swedish players of 8,0 for girls and 6,0 for boys and for International players 6,0 for girls and 4,0 for boys.

Selection Criteria

The Swedish field is decided in the following order:
1. SGF Golf Ranking
2. Handicap

The non-Swedish field is decided in the following order:
1. Ranking from the R&A World Amateur Golf Ranking
2. Handicap

Also, Henrik Stenson and Fanny Sunesson have a total of eight wild cards to hand out.

Field quota

Swedish quota: 32 girls and 40 boys
International quota: 16 girls and 20 boys

In 1989 the world's best player, Nick Faldo, asked Fanny to be his caddie. Five months later Faldo had won both The Masters and The Open with Fanny on the bag. This was the beginning of a long and successful career of caddying. In 2007 she started caddying for Henrik Stenson and together they won The Players Championship in 2009. Fanny retired from caddying in 2012, while Henrik remains on top of his career with a win at The Open Championship in 2016 being his greatest achievement.

Proud to give back to junior golf

"It's fantastic to be involved in junior golf and this is the perfect way of giving back!", says Henrik Stenson

"It's nice to share our experiences and to see the quality of the young golfers", adds Fanny Sunesson

Fanny will be on site during the whole tournament and is in charge of the course set up. Henrik will be on site on and off during the week.

About Barsebäck GCC

Barsebäck Golf & Country Club opened their first nine holes in 1969. Today, the venue consists of two 18-hole courses – the Masters Course and Donald Steel Course – as well as a 9-hole course – Litorina Course. The Masters Course has been the host of many European Tour events, European and World Championships and the Solheim Cup in 2003.

Contact information

Barsebäck GCC – tournament office
Email: golf@barsebackresort.se
Telephone: +46 46 77 62 30
Website: www.golf.se/stensonsunessonjc

Fruit and water

Fruit will be served on tee 1 and 10. Water is available on tabsby the club house, on first tee, by 8th tee and 13th green.

Golf bag storage

Players will not be able to store their golf bags at the club during nights.

Lodging


Barsebäck Golf Resort
Booking contact:
Phone number 0046-77 62 60 or e-mail info@barsebackresort.se

State that you are a player in SSJC to receive special price:

Lodging in house at the venue:
600 SEK/night included breakfast (four beds in two rooms per house).

Hotel room included breakfast:
Single room 900 SEK/night.
Double room 1200 SEK/night.

Practice round July 1

There will be a shot gun start on Monday July 1 aprox. around 1.15 PM.

Monday happening and fun things to take part of:

– Clinic with Henrik and Fanny.

Tuesday dinner

There will be a dinner with activities and entertainment on Tuesday July 2 7.00 PM.

Tournament fee and registration

The tournament fee is 800 SEK.

The tournament fee includes: free range balls, give aways, 1 practice round, 2–3 tournament rounds, lunch Monday–Wednesday and Thursday for those who qualifies.
Frågor om tävlingen? Kontakta