Stenson Sunesson Junior Challenge by Case 2021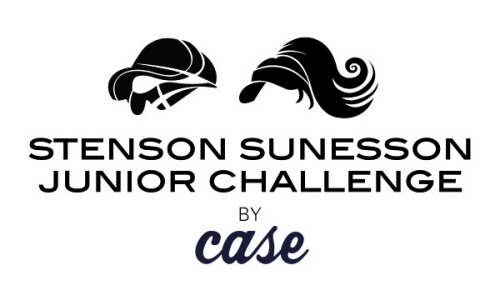 Henrik Stenson and Fanny Sunesson was a successful team on the golf course during many years. Now, the duo invites junior players to their Stenson Sunesson Junior Challenge by Case 2021, a 54-hole tournament played over three days. (33 girls and 45 boys)
Place: PGA Sweden National
Date: june 29– july 1
Entry: open now in Min Golf

Important information regarding the tournament.
We are sorry to announce that 2021 Stenson Sunesson Junior Callenge by Case will be Closed to Non-Swedish Competitors.
PGA Sweden National 29th–1 July 2021

The Competition will be played in accordance with the effective editions of the following publications:

R&A Rules of Golf Limited

Spel- och tävlingshandboken 1–3

Swedish Golf Federation Rules Card

and the Terms of Competition below together with any additional Local Rule and any additional Term of Competition as approved by the Committee. Penalty for breach of Terms of Competition may be disqualification.

1: Eligibility

Participants must

be an amateur golfer in accordance with the Rules and born 2003–2008

be members of a Swedish Golf Club

have a maximum handicap of 8,0 (girls) and 6,0 (boys)

The maximum handicap limit is due at the closing time of entry.

2: Entry requirements

Entry deadline is june 16, 12.00. Entry fee is SEK 800. If more players enter than there are places in the field the selection will be done according to the following:

The organisers own eight wild cards.

Late entries can be made to the Swedish Golf Federation. Registration is made at PGA Sweden National 12.00 june 28 at the latest.

3: Format

The format is 54 holes individual stroke play (18+18+18) girls and boys. Both classes will play from a course rated tee; girls with a total length of 4 600–5 400 meters and boys with a total length of 5 800–6 600 meters.

4: Decisions of ties

In the event of a tie for the first place after the final round, a hole-by-hole play-off will be used.

5: Miscellaneous

Practice day is June 28. Each player is allowed one practice round within the entry fee.

About PGA Sweden National

PGA Sweden National is located just outside of Malmo which is the third largest city in Sweden.

There are two 18 hole courses, Links & Lakes course, and one 9 hole course. Links course opened in 2009 and Lakes course opened in 2010. Both courses have large greens with several undulations, both being design by famous golf course architect Kyle Phillips.

PGA Sweden National is a popular destination for both domestic and international players. We welcome guests from all over Sweden, but also from Denmark as well as the rest of Europe.

PGA Sweden National has hosted several large golf tournaments throughout the years. Among these, Nordea Masters two consecutive years in 2014 and 2015. The year of 2015 the Swedish well known player Alexander Norén won the tournament.

Accomodation and Transportation:

Nordic Choice Hotels Malmö

Twin Room 800 skr

https://www.nordicchoicehotels.com/hotels/sweden/malmo/clarion-hotel-malmo-live/special-offers/stenson-2021/

PGA Sweden National

Twin Room 1-2 persons, including breakfast 1350 skr extra bed 300 skr

bokning@pgaswedennational.se, code: Stenson Sunesson

Due to Covid-19 we can not offer any transportation this year.

Fruit and water

Fruit will be served on tee 1 and 10. Water is available on tabs by the club house.

Golf bag storage

Players will not be able to store their golf bags at the club during nights.

Schedule of events:

28 june:

Practice play and clinic with Fanny and Henrik (Players)

29 June:

First round

30 June:

Second round

1 July:

Final round

Price ceremony

Tournament fee and registration

The tournament fee is 800 SEK.

Entry fee will include:

- One practice round and three tournament rounds

- Four lunches

- Fruit, bars and drinks on the golfcourse

- Tourguide (Strokesaver)

- Trolley

- Unlimited practice balls on the driving range

- Wireless internet in the clubhouse

In 1989 the world's best player, Nick Faldo, asked Fanny to be his caddie. Five months later Faldo had won both The Masters and The Open with Fanny on the bag. This was the beginning of a long and successful career of caddying. In 2007 she started caddying for Henrik Stenson and together they won The Players Championship in 2009. Fanny retired from caddying in 2012, while Henrik remains on top of his career with a win at The Open Championship in 2016 being his greatest achievement.

Proud to give back to junior golf

"It's fantastic to be involved in junior golf and this is the perfect way of giving back!", says Henrik Stenson

"It's nice to share our experiences and to see the quality of the young golfers", adds Fanny Sunesson

Fanny will be on site during the whole tournament and is in charge of the course set up. Henrik will be on site on and off during the week.
Frågor om tävlingen? Kontakta